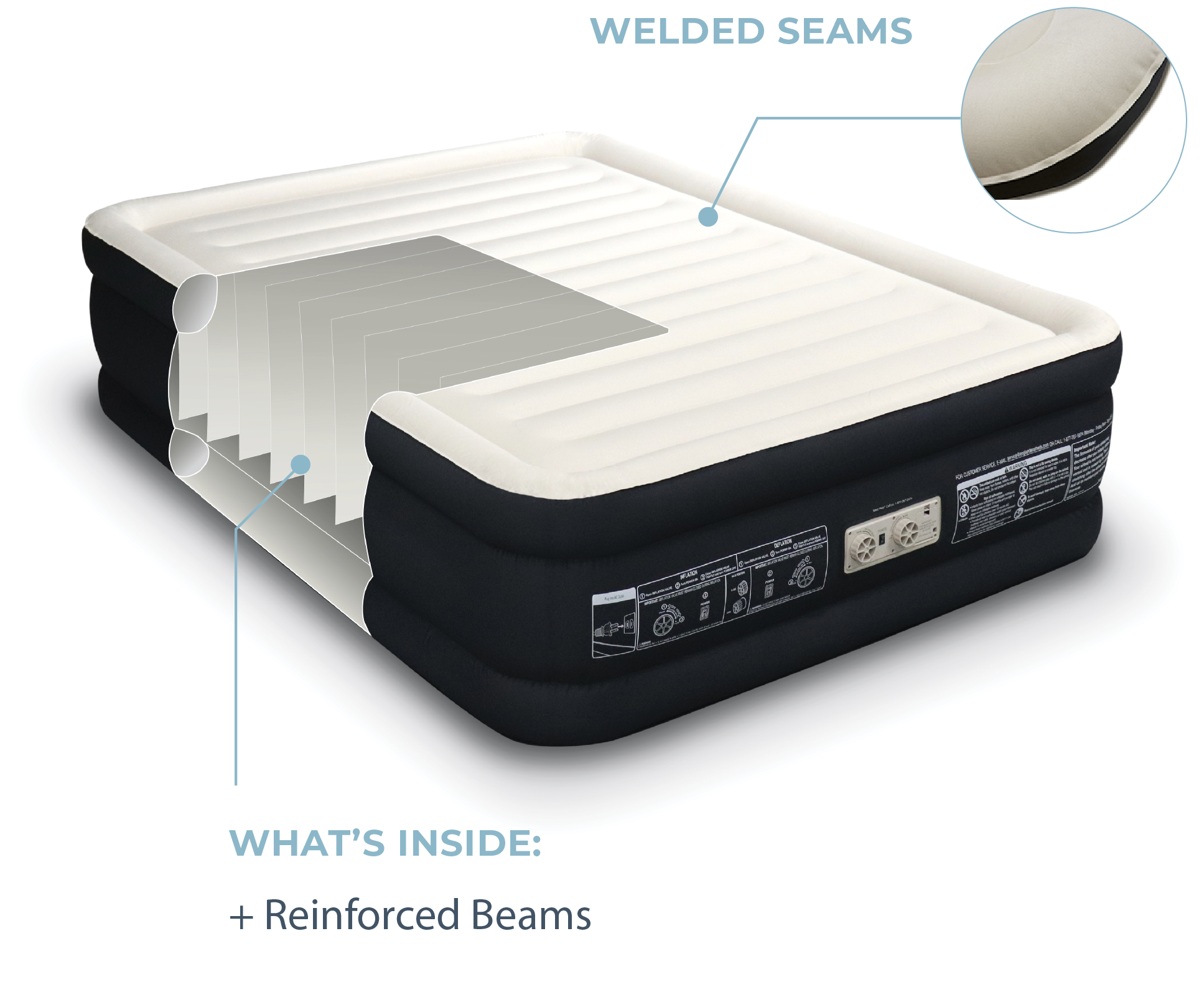 Superior Air Mattress Construction
Designed with internal reinforced beams, the Englander airbed is durable and provides the ultimate level of stability and support. Other air mattresses might sink during the night. They don't isolate partner movements, which can cause you to wake up.
The Englander air mattress is specifically designed to fix those flaws, making it a true standout among other inflatable beds.

SUPPORT
Never wake up on a sinking bed again. Incredibly soft without compromising support.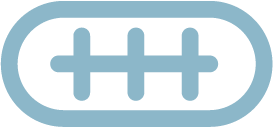 MICROFIBER SHELL
The only entirely microfiber flocked air mattress. The silky thermo-regulating outer shell helps you maintain an even sleeping temperature throughout the night.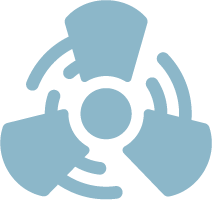 BUILT-IN HIGH
OUTPUT PUMP
Inflate and deflate with 10% higher air-flow volume than leading brands.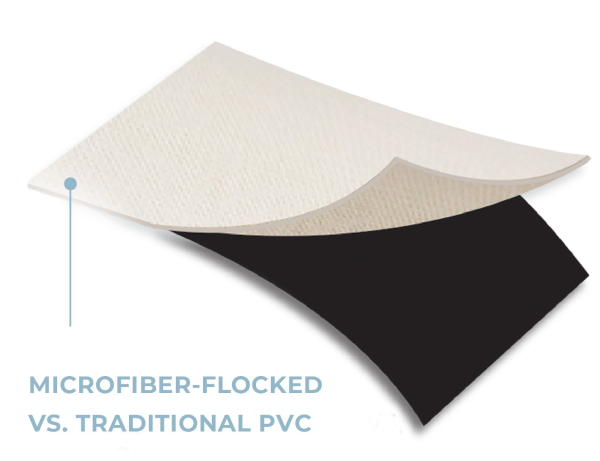 20% more puncture resistant
20% more abrasion resistant
30% more tensile strength
The Amazing Benefits of Microfiber
The premier microfiber airbed, silky soft flocking creates not only a strong and durable outer shell for the bed, but also feels like sleeping on a cloud.
No other air mattress on the market features a fully microfiber exterior.
A bed that is 20% more puncture resistant, 20% more abrasion resistant, and features 30% more tensile strength. Plus, microfiber is thermo-regulating, so you won't wake up overheated or chilled.
Premium Pump
The Englander airbed's built-in pump can blow up a California king size bed in just 2 minutes 30 seconds. With 10% higher air-flow volume, our bed inflates in half the time of competing beds. Plus, the Englander airbed deflates down with the push of a button to a compact size, convenient for taking with you wherever you travel.
Comfort. Quality. Durability.
UNCOMPROMISED COMFORT
The perfect combination of cradling comfort with solid support to keep you sleeping all night long.
UNPARALLELED QUALITY
World-class quality for a bed that's built to last. Welded seams provide exceptional strength and durability.
UNRIVALED DURABILITY
High-quality materials, combined with reinforced coil beam construction, create an airbed tough enough to stand the test of time.
ENGLANDER AIR MATTRESS CUSTOMER REVIEWS
"Absolutely amazing quality. I'm not a big review guy but this airbed is in a class by itself. Inflated in less than 30 seconds and the quality and workmanship are beyond impressive. Ordering two more for beach house."
World Class Customer Service
Should you need us for anything, Englander offers premium customer service. Your Englander airbed comes with a 5-year warranty against defects, the highest in the industry for the best airbed on the market.
The World's First Microfiber Air Mattress
Englander has been delivering better sleep by design for more than 125 years. Now, you can enjoy the comfort and durability you deserve in the world's best air mattress.