Englander Customer Service
You're not just any customer. You're our customer.
We live by a make-it-right philosophy and want you to be happy with
your Englander products. If you need help with the service covered by
the warranty on your Enlgander product, here's what to do
01

If you have the receipt for your Englander mattress, simply contact the retailer who sold it to you. They'll make sure your warranty service is handled with attention and care.

02

If you can not reach the retailer where you made the purchase, contact the manufacturer listed on the legal tag attached to your mattress. We require a receipt for proof of purchase. The legal tag should mention one of the manufacturing facilities listed below. As long as your Englander product is still under warranty, they will assist with your request.
For licensing, commercial and contract inquiries contact our corporate headquarters.
.
Englander's United States Manufacturing Facilities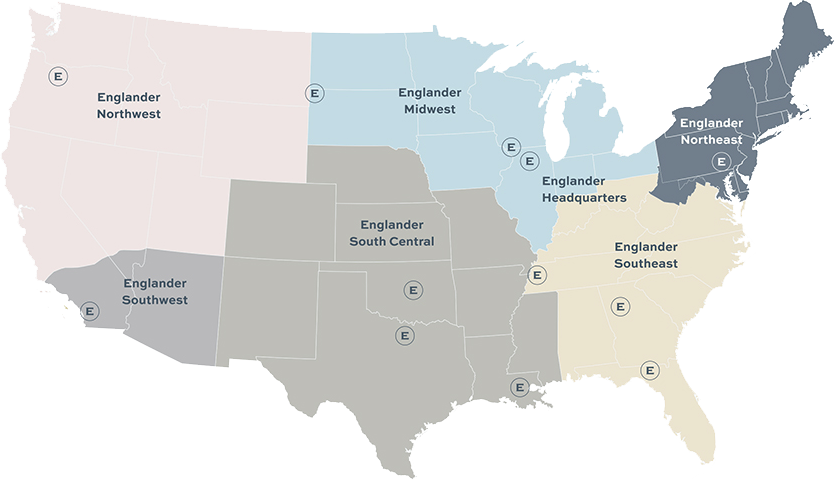 Available Around the World
Englander mattresses are sold in more than 25 countries.
If you're interested in finding Englander products in your country, please contact us and we'll get you connected to a trusted local source. If you would like to find out if an Englander license is available in your country, please email licensing@englander.com.